Not only does the new unified dashboard streamline workflows and provide a view at a glance of key pieces of information, it can also be completely customized to your needs. The predefined dashboard can be edited, cloned or deleted. If needed a new dashboards for specific needs can be added. The end user can then flip them by using the dashboard selector at the top right of the screen.
⚠️ NOTE: Once you have specified the name for a dashboard it cannot be changed. To change the name the dashboard has to be deleted and a fresh one created.
Editing or Deleting existing widgets
To edit existing widgets simply select edit for the dashboard. Once the new screen opens select the three dots in the top right corner of the widget you wish to edit or delete and then select your preferred option.

When you edit the widget you can specify a name and in certain cases change the size by selecting "Card" or "Mini Card" from the radio buttons..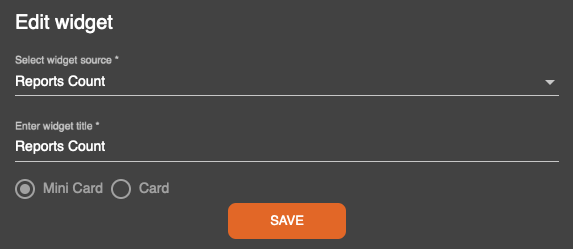 Adding additional widgets to the dashboard
To add additional widgets to the dashboard, simply click the "Add Widget" button in the top right corner after selecting to edit the dashboard.

Select the preferred widget from the dropdown list, specify a name. Pick the size where applicable and Click Save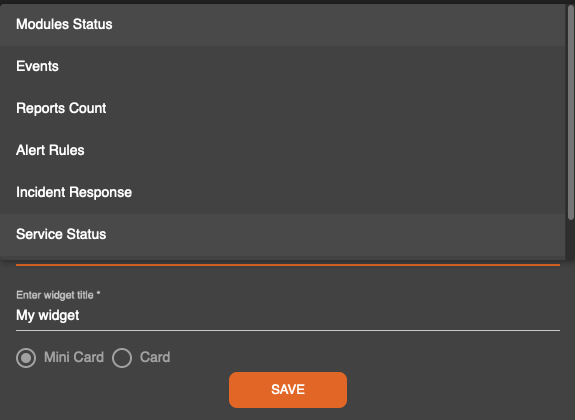 Once all the widgets have been added you can drag them to the preferred location on the dashboard. Once you have the desired widgets and layout you can save the dashboard by click Save in the top right corner.